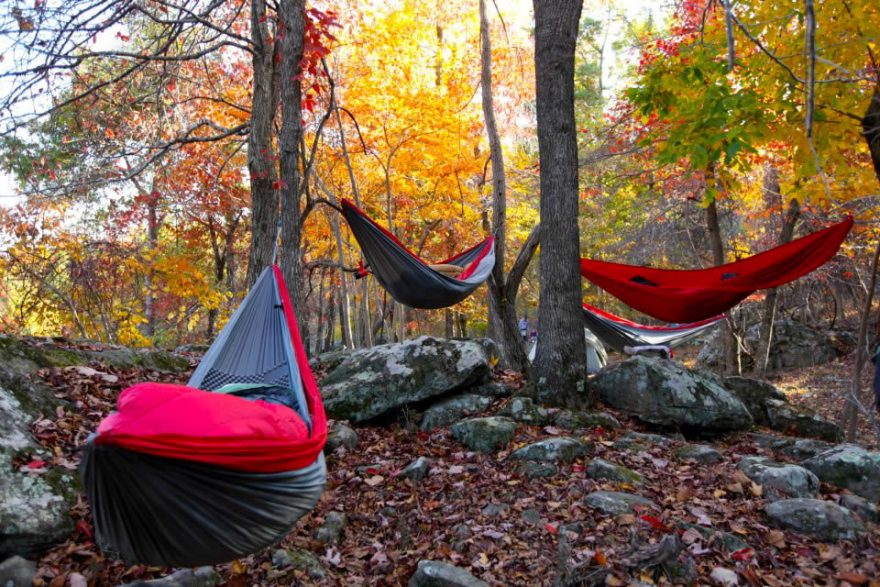 You're an avid camper but want to try something a little bit different on your next outdoor trip, or want to start getting back to nature but haven't quite mastered the art of pitching a tent just yet. The answer is a hammock.
Hammock camping can add a sense of adventure to your trip, as well as being more lightweight and easier pack and set up when you have a lot of camping equipment to carry. We've put together some basic beginner's tips for hammock camping to help you get ready for your next stay in the great outdoors.
Choosing a Hammock
Unlike a tent, you don't need to invest in much specialist equipment for hammock camping. There are no pegs or poles involved and any extras that you may require to stay warm and dry are usually included with the majority of hammock sets when you purchase them.
When you buy your hammock, make sure that it comes with a bug or mosquito net to keep you safe and protected during the night while you are sleeping, particularly if you will be camping in the forest. It is recommended that you choose a hammock with a bug net built in, reducing the amount of work you will have to do when setting up your campsite and helping to protect you from mosquitos, spiders or any other creatures whose outdoor home you may be sleeping in.
Check that the hammock you are purchasing has a structural ridgeline, which will help to improve the level of comfort you experience when sleeping. This works by pulling the two ends of the hammock, creating a flatter area for you to sleep in; the suspension of the hammock will then work against the ridgeline to ensure that your hammock remains open.
If your hammock does not come with these features, it is possible to purchase them separately, but it will be much easier to invest in a hammock that is already equipped with a bug net and structural ridgeline. Enquire at your local outdoor store for professional expertise.
Setting up Your Hammock
Setting up your hammock may seem easy – it is certainly a lot easier than attempting to pitch a tent- but there are a few key aspects to remember before you settle down for the night. It is advisable to practice setting up your hammock in your backyard before you take it on your first camping trip.
The first thing you need to consider when setting up your hammock is where you are going to hang it. Choose trees that are sturdy and approximately 12-16 feet apart; your hammock should be hung no more than 20 inches from the ground.
When hanging your hammock, make sure the ridgeline hangs below the straps so that you will be encased if the middle of the hammock sags. The straps of your hammock should be placed evenly between both trees for your safety and comfort when you climb in and out. Try not to hang the hammock too tightly between the trees and aim to reduce the tension in the lines before completing a final check of your hammock.
All that's left is to climb in and find the most comfortable position before nightfall.