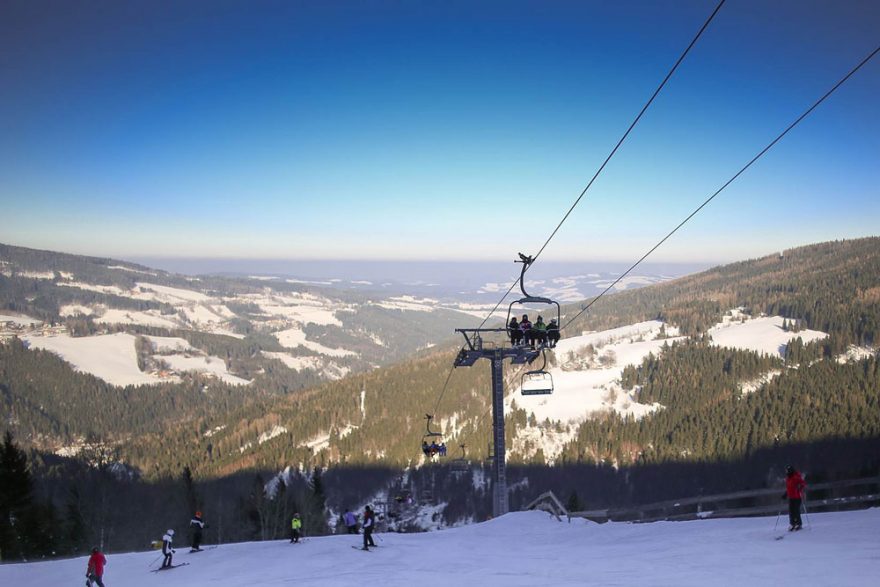 Whenever you hit the slopes, you always see beginners using the wrong skis. These skis make the experience scarier and harder than it needs to be. If you want to get the best out of your skiing experience, then you need to be well prepared.
That means having the right gear and clothing, which will not only help you stay warm and comfortable but also make skiing that little bit easier. We have put together a handy guide for first-time skiers so that you can select the best skiing gear for your trip.
Skis
The first thing we should point out is that there is no one type of ski that is perfect for beginners. At the end of the day, you want well-made skis, just like everybody else. Selecting the right ones for you will take time and you will gain a better understanding of which type will suit you best the longer you spend on the slopes.
In the meantime, you can just rent skis with a little help from the rental employees. They should be able to guide you to skis that are of the right heights and suit the location. They will also set the ski bindings to your ability and weight.
There are a few things you can look out for in skis when you first get started that can help to make the experience that little bit less challenging and more fun. You should be looking for the following:
Slightly wider skis of ~90mm to ~100mm underfoot, ideal for smoother and firmer snow preferred by beginners
Light weight, which makes the skis easier to control
Rockered tips to make it easier to turn at slower speeds
Rockered tails to give you more control during turns
Ski Boots
While getting the right skis will make a big difference to your learning experience, ski boots are just as important. You need to get the right size. Otherwise, your feet can end up sliding around, making it harder to control your skis.
While you can rent these, if you're planning on coming back, then you should try and invest in a well-fitting pair. Find yourself a specialist boot fitter to get the best advice and fit. When you go in to meet them, make sure you're wearing the right clothes. Aim for a pair of thin, knee-high socks and loose pants that you can easily roll up to your knee.
When they ask you about your skiing ability, be honest and try not to overestimate your ability. Buying a pair of boots is one step you don't want to rush, so give yourself plenty of time to find the right ones.
Socks
The worst way to ruin a good pair of ski boots is to wear them with the wrong socks. Having the right ski socks can make a big difference to your skiing experience, so make sure yours fit well and keep your feet warm.
They shouldn't bunch up, slip, or bulk up your ski boot. Look for a pair designed to wear with ski boots. They should be thin, but keep your feet nice and warm. You should get some that fit above your calf, above the shoe line, so you don't have to worry about messing around with your boots if they start to drift down.
Helmet
Even if you're only going to be hitting the nursery slopes, you will want to wear a ski helmet. You can hit your head pretty hard, so it's important that you stay safe and protect yourself. Plus, let's face it if this is your first time you are more than likely to end up falling over.
You can rent a ski helmet for a little as five bucks a day, so you've got no excuse to skip it. If you're expecting a cold day, then be sure to wear a beanie under your helmet to keep your ears nice and warm.
Goggles
Ever heard of snow blindness? UV rays are more intense at high altitudes, and the rays can bounce right off the snow and straight into your eyes. The rays can lead to a temporary, but very painful, loss of vision.
To avoid this, you will want to wear a pair of decent goggles. Furthermore, they will protect you from wind, debris and blowing snow. The last thing you want is to lose visibility when you're trying to ski. If it's your first time, you may just want to borrow a pair, but you can purchase your own for about $20 to $40.
Gloves
Trust me; you don't want to forget to pack a pair of gloves. Cold hands will ruin any skiing experience, plus, you don't want to have to worry about frostbite. Look for gloves that are waterproof, as your basic pair will end up soaked after a few falls.
You want to keep your hands nice and warm, but still, let them breathe so you don't overheat them. Gloves are more flexible than mittens and make it easier for you to access your pockets or do up your zips. However, mittens tend to be warmer, so take this into consideration depending on the climate you're expecting.
Ski Pants
Your most important piece of outerwear is your pants. Again, as a beginner you can expect a few falls, so the last thing you want is to end up with wet jeans when it's freezing outside. Avoid warm-ups and sweatpants as well and, instead, opt for a proper pair of ski pants.
Jacket
The best jacket for you to get will depend on the temperature and weather. If you expect it to get below 40 degrees, or you're facing rain, snow, or wind, then you want something with at least 5,000 mm water/waterproofing. If you're expecting sunny skies and 40+ degrees, then a base layer, t-shirt and flannel should be sufficient.
Final Tip: If you plan on purchasing new skiing gear, then the best time to do it is after the winter. That's the end of the season, so you'll be more likely to secure great deals and save some money on pricey equipment.