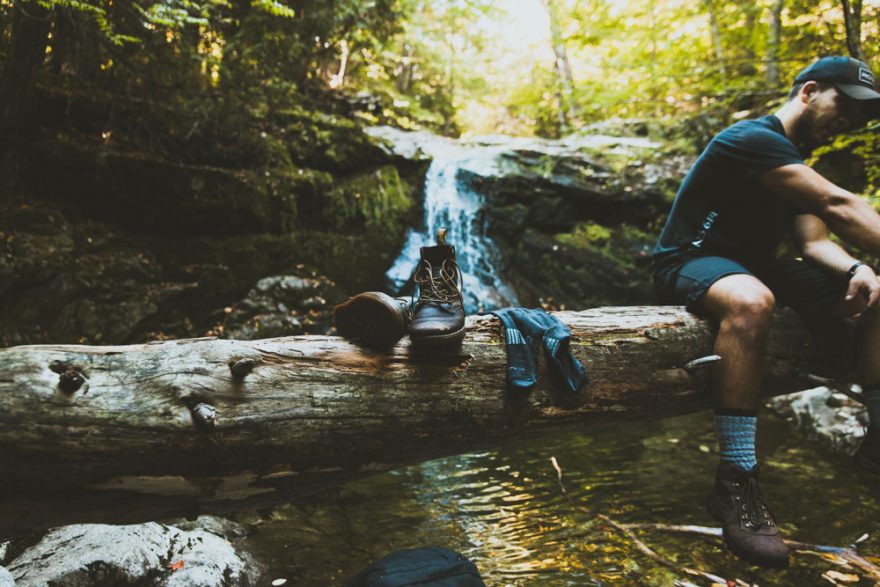 If you want to prolong the lifespan of your outdoor boots, it's essential to know how to care for them properly. If not properly cared for the boots will lose their shape, get damaged more easily and what's worse is that you could also end up trudging around with wet feet when out on a hike, which we definitely don't want.
If you're unsure how to best waterproof your boots, here are some quick tips which will get you on your way to dry, comfortable feet as well as increasing your boots' durability.
Clean Your Boots
Every time you come home from a hike, make sure you spend a bit of time cleaning your boots. I know you've had a hard day hiking, but if you don't do this, your boots are more prone to accelerated ageing since mud and sand particles can sink deeper into the boots if left and can cause your boots to wear away faster than they might if they are kept clean.
Besides, if you don't clean your boots properly, you won't be able to correctly apply conditioning treatments or wax, which is the next step in caring for your boots and making them as watertight as possible.
Tip: You can use a soft bristled brush like this one to get into the small spaces of your boots and ensure that all dirt is properly removed.
Condition Your Boots
Once you have cleaned and dried your boots, the next step is to condition them. If you use leather boots, ensure you apply the conditioner evenly and always remember not to apply too much since this can cause your boots to soften and will reduce their supportive function.
If you use fabric boots, you can buy a conditioner that is suitable for fabric and leather boots such as Nikwax, which will help to keep your boots that bit more watertight.
Use Waterproofing Wax
The final step to care for your boots is to use a waterproofing wax. When waxing your boots, ensure as always that the boots are clean before applying wax. At this stage, you'll also want to make sure that the boots are slightly damp, as the wax will absorb into the boot more easily.
To waterproof, simply dab a small amount of wax onto a soft cloth and apply sparingly and evenly all over the boot. Once you have done this, leave the boot to dry naturally for around 60 minutes. At this stage, grab your boots and buff off any excess wax with a dry cloth and voila, your boots are good to go for your next hiking adventure!
Tip: If the wax is too hard when you go to wax your boots, you can always soften it up using a hairdryer.