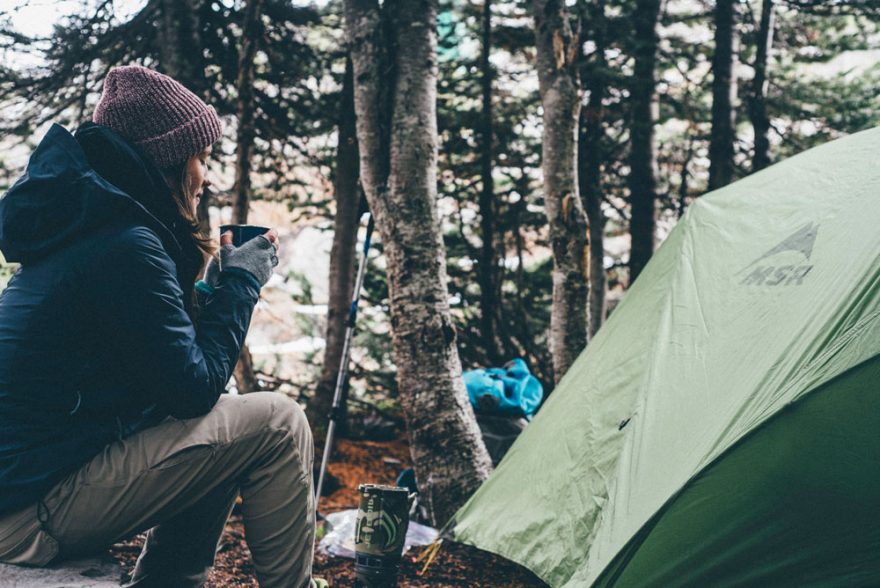 Picture this, you are sitting round the campfire having just eaten two burgers, you are sipping on a nice cold beer, snacking on some crisps. Stick in hand you are ready, it's marshmallow time.
You eat marshmallow, after marshmallow. You drink beer, after beer. You stuff yourself to the brim. Now you feel uncomfortably full, and tomorrow you will feel worse. You feel guilty; why did you eat so much?
Fortunately, every camping trip doesn't need to be like this, and it's actually pretty simple to make your camping trip relatively healthy. With clever preparation and a little bit of will power your diet doesn't need to crumble just because you are away from your normal routine.
The Shopping List
The preparation before you go camping is key. If you don't buy any (or many) unhealthy foods, then it will be pretty much impossible to eat unhealthily when you are camping. Having a healthy shopping list doesn't need to be boring, though.
Here is an example shopping list for you to put into action next time you go camping.
Lean beef mince (to make your own burgers)
Guacamole
Chicken sausages (instead of fatty pork sausages)
Lettuce (to use for lettuce buns rather than bread buns)
Or whole meal bread rather than white buns
Reduced sugar ketchup or light mayo
Extra lean bacon or turkey bacon
Carrot sticks and sugar snap peas
Roasted peanuts
A selection of fruit
Individual bags of chips rather than a share bag
Mixed salad bag
Example Recipes
Healthy Burgers (to make 2 burgers)
250g 5% lean beef mince (9oz)
1/2 an onion (diced)
1 tsp paprika
1/2 tsp chili powder
1 tsp cumin
1 tsp garlic powder
60g guacamole (2oz)
4 x lettuce leaves or slices of whole meal bread
1 tsp ketchup/mayo
In a bowl, mix the lean beef mince with the diced onion. When fully mixed, add the spices and mix thoroughly. Make two equally sized circular burgers and store in a cold place. Take the pre-made burgers with you in a cool box and cook on a frying pan or barbecue. When cooked, add the guacamole, sauce and place in lettuce leaves or bread.
Apple Crisps
5 x apple (very thinly sliced)
2 tsp cinnamon
2 tsp granulated sugar
Very thinly slice apple and put onto a baking tray in one single layer. Sprinkle over with the cinnamon and sugar. Bake for 1 hour, flip, and bake for another hour. This is the perfect snack to prepare before you go away, to make sure you're not craving unhealthy snacks.
Wrapping it Up
So there you have two recipe ideas, one sweet and one savory. There are so many more other healthy snacks and meals you can take away with you so be assured, your next camping trip will be a healthy one.
If you plan ahead, you can easily stick to your diet and have a healthy camping trip away whilst enjoying some tasty foods. Also remember to pack lots of fruit and vegetables, snacks like nuts and raisins, and only a small amount of unhealthy food.