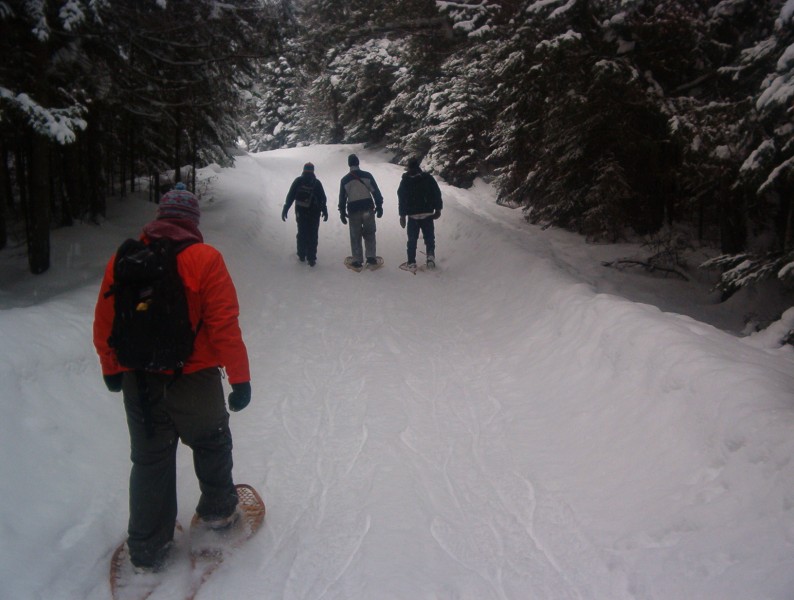 Snow is just around the corner and with the flurries looming, it is time to prepare for winter sports. If you're considering taking up a new winter hobby, snowshoeing is a fun and low-impact alternative to skiing or snowboarding, offering great appeal to those who enjoy hiking and climbing in the warmer months. The key to a good trip, however, is using the correct equipment. In a sport like snowshoeing, it might be tempting to take the one-size-fits-all approach. Some unexperienced snowshoers may also be under the impression that they can share snowshoes with their friends. Prevent frustration, discomfort, and injury by following these few tips to pick the snow shoe that's right for you.
Before you even consider strapping on snowshoes, it is important to know the terrain they'll be used in. Most retailers, like REI, divide snowshoes into three different terrain categories: flat, rolling, and mountain. Others, like Sierra Post, focus more on the type of snowshoeing. Recreational snowshoes are designed more for first timers. A wide, rounded base as well as easy-to-use bindings, and less-aggressive crampons make the shoe user friendly, but more appropriate for simple terrains. Backcountry snowshoes are more durable, and normally work well in deep powder and steep slopes. Racing snowshoes are a whole different breed. Built to move fast, they are normally light-weight and less durable because snowshoe racers tend to stick to groomed trails.
Once this is determined, the most basic way to pick the perfect snowshoe it to separate options by your gender and weight. Just like normal shoes, women's and men's snowshoes vary.
Women's snowshoes tend to be narrower in order to accommodate a smaller stride. Some brands, like the Crescent Moon Gold series, emphasize a tear drop shape which allows women with smaller frames more comfort and control. The Crescent Moon Gold 13, for example, has an exaggerated tear drop for women under 165 lbs. Women's snowshoes also normally have smaller bindings for smaller feet and are made of light-weight materials, like aluminum.
Men's snowshoes tend to be longer and wider in order to accommodate more weight, and a man's stride and stance. These snowshoes abandon the teardrop shape for a more conventional elongated oval design in order to distribute weight more effectively. A snowshoe like Atlas 1225, for example, demonstrates this. Men's shoes also normally boast stronger bindings and can fit bigger shoe sizes.
It is also important to consider your weight with your gear on, to make sure that the snowshoe is effective. All shoes, whether they are for men or women, are sized similar to your normal shoes. When in doubt, be sure to ask your retailer for help.
Image from Fungus Guy on the Wikimedia Commons