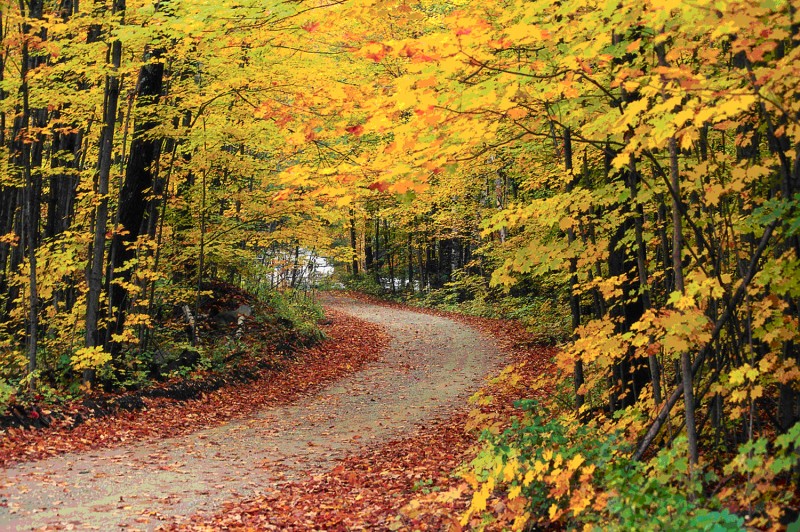 While many people are doing the deep clean on their camping equipment this time of year and preparing to put everything in storage, camping season is not yet over. In fact, fall can be one of the best times to camp, as many go-to sites are emptied of summer traffic, leaving ideal spots among the autumn leaves to enjoy the outdoors. Be sure to follow these tips for ensuring your fall camping excursion is a success.
Layer clothing
This is possibly the most important piece of advice one can absorb if they are planning a fall camping trip. Failing to pack warm enough clothes is a sure sign the trip will be a challenge, and may even have to be cut short. Though less dire, the same goes if only heavy clothing is packed, making it difficult to enjoy the warm weather that sometimes carries into fall. Typically, one should wear a base layer, a middle insulated layer, and an outer layer for weather protection, but don't forget to pack lighter options such as T-shirts and shorts if it is exceptionally warm.
Cooking times
Because the days become shorter, campers must keep in mind that food is more easily prepared during daylight hours, as navigation around the campsite is simpler. Schedule cooking times as staple points during the day, and plan activities around them. Food also takes considerably longer to cook when it's cold out, so cooking during the daytime is recommended, ensuring you will spend less time cooking and more time relaxing.
Sleeping bags
Make sure the sleeping bags you bring along on your camping trip are made for cold weather rather than summer trips. The best option is purchasing a well-made mummy bag, because when the fabric is closer to your skin, it keeps you warmer. Most mummy bags come up around your head, which is where the majority of the heat from your body escapes, so this extra insulation will be beneficial.
Wildlife
Animals become more of a danger in the fall, as most of them are scavenging for food that has become less widely available as the winter season starts to set in. Campers should bear-proof all of the food they are able to, or make sure goods are tucked away inside the car, so the smell does not attract outdoor critters. In addition, make sure to bag all of your trash and remains from meals into bags that can also be stored in your car until after you exit the campground and find a dumpster.
Firewood
When the summer camping season begins to come to a close, firewood becomes extremely scarce. Plan ahead and pack your own, ensuring you have enough for your entire stay. This will not only prevent you from having to search through the campsite for firewood, but save you from having to make any additional trips into the nearest town.
Indoor activities
If you're looking forward to exploring the wilderness surrounding your campsite and plan for that to be the main activity, think again. Weather is unpredictable, so make sure there are ways to occupy time if you're stuck in a tent, such as packing books, card games, or board games. Many people try to stay away from bringing along electronics during camping trips, so as to get away from civilization a bit more, but make sure there is plenty to do if this is your plan.
Rain protection
Tents that are used for camping in colder weather are not only more durable, but provide a stronger shield against the elements. Although this does not have to be an extreme, snow-terrain tent if you're simply camping in the autumn woods, a little more protection doesn't hurt. In addition to making sure the tent will withstand intense weather, packing extra tarps is also highly recommended. Whether it's to assist in rain protection or covering supplies, tarps are one of the most useful things to pack.
Image from U.S. Department of Agriculture on the Wikimedia Commons