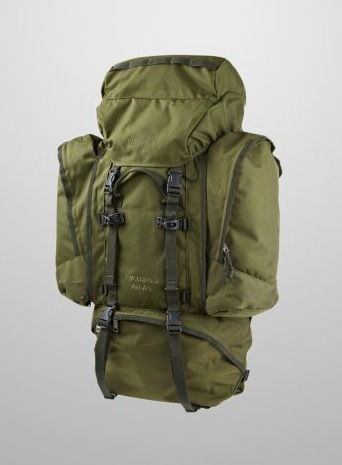 "Fail to prepare, prepare to fail," so the old cliché goes–and it's never truer than when you're exploring the countryside. Set out for a mountain or trail walk without making sure you're ready for whatever nature and the elements can throw at you, and you could quickly run into real trouble. That's why making sure you've got the right outdoor clothing and provisions is essential.
Here's 10 items you shouldn't go trekking without.
1. A sturdy rucksack
First thing's first: you need a quality rucksack to load everything into. There are plenty of different types to choose from, but the most important thing is that your find one that's comfortable–look out for adjustable padded straps. Berghaus stocks a great selection of rucksacks.
2. Waterproof jacket
Even if the sun's shining when you set off, the weather can turn quickly, so be sure to take a waterproof jacket with you.
3. Cell phone
Keep in touch on your adventure (or call for help if you need it). True, you might not always be able to get a signal, but it's worth a shot. Don't forget to make sure your phone's fully charged before you set off as it might need to last you a while if the worst happens.
4. Map
Don't risk relying solely on your mobile phone or a GPS to get you where you're going. A good old-fashioned map will come in handy if technology lets you down. Did you know that you can now print off Ordnance Survey maps direct from the web?
5. First aid kit
A good basic first aid kit should include aspirin, plasters, bandages, surgical tape, dressings, antiseptic wipes, a blister kit, cotton wool, tweezers, and safety pins.
6. Whistle
A great tool for attracting attention, especially if you get lost or into trouble–plus it'll hardly take up any space in your rucksack.
7. Torch
You may not be planning to be out after nightfall or stray anywhere dark, but you never know where you'll end up if something goes wrong. A powerful torch could prove invaluable.
8.  Swiss Army Knife
With all the gadgets you need to get out of many sticky situations in one place, a Swiss Army Knife is a small but perfectly formed piece of kit.
9. Water
Basically, take as much as you can carry! Consider whether a hydration pack's the best option–some backpacks have a designated pocket for them.
10. Energy bars/food
Food that won't melt, leak or spoil is a must, and energy bars are a particularly good choice.
And some other useful items you might want to pack, too…
Sun screen, binoculars, insect repellent, spare batteries, camera, matches, spare clothes, foil blanket, and a compass.
Image courtesy berghaus