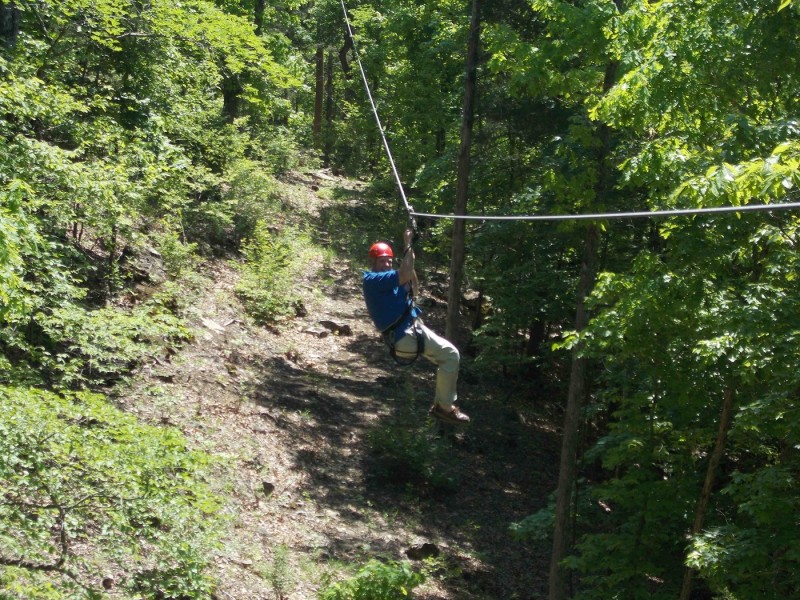 Take a zip of faith.
After leaping from a wooden tree platform, trepidation (okay, fear in some) is quickly replaced with exhilaration flying into nature's palette along a thin cable. Soaring near and above tree tops is a high-flying low-skill adrenaline-inducing thrill provided by canopy tours and zip lines through sun, morning mist, rain, and at times even snow.
With gear rooted in rock climbing, even a timid rookie can quickly zip to the front of a guided tour after a flight or two using helmet, harness, carabiners, lanyards, and two-wheeled trolly or pulley. Courses progress from short, low, and fast to longer, higher, and faster.
There are some zip lines where you are actually seated, and might be best for those looking to ease into the pursuit. Others let you regulate the speed with a gloved hand while some are just take off and fly before the stopping system kicks in. Along the way, some tours have you negotiating bridges in the sky and rappelling down tall trees.
No matter the choice, the views are, well, bird's-eye.
Wherever you fly, make reservations and check height, weight and age restrictions. Don't wear open-toed footwear. Guides are generally well-skilled at words of encouragement. And it's okay to hug a tree.
So fly out of your comfort zone and into a tapestry of foliage. Be sure to check out some of the following zippy destinations across the U.S.:
Images courtesy Branson Zipline