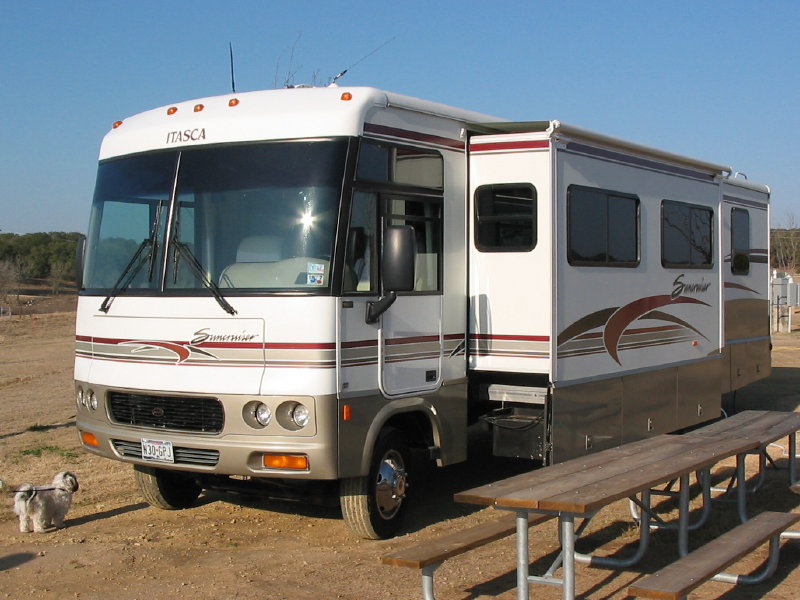 Next to backwoods camping or canoe trips, packing for an RV vacation may seem relatively simple. Because of the large amount of space in an RV compared to that of a backpack, along with the closeness to civilization that will allow travelers to purchase additional supplies, not a lot of danger is posed if something is forgotten at home. However, the last thing you want to do after you finally get on the road is stop to pick up something that could have been packed if only a list was made.
I recall from my childhood when my parents took me on a cross-country trip in our RV. The conflicts that ensued from the realization of forgotten items were only heightened in the close quarters of our temporary home on wheels, which is the last thing you'll want to happen on a family vacation. Below is an essential packing list for extended RV trips. Keep in mind that this list is complete, but depending on the length of your trip, type of RV and location of travel, modifications may be necessary. This list is made with the "bare minimum" RV in mind, so some items may not be needed. The packing checklist is divided into the categories of cooking, personal, and other supplies.
Cooking
Food (the most obvious)

Pots/pans/mixing bowls

Timer
Stove/grill
Charcoal
Paper towel/napkins
Plates/bowls/cups
Coffee pot/mugs/filters
Cooking spray
Utensils
Matches/lighter
Can opener/corkscrew
Water
Wash bin/sponges/dish soap
Towels
Pot holder
Aluminum foil
Ziploc bags/gladware
Garbage bags
Cooler
Salt, pepper, spices
Condiments
Personal
Toilet paper

Klenex
Towels/cash cloths
T-shirts/long-sleeved shirts
Shorts/pants
Sweatshirts
Thermal clothes
Waterproof clothes
Undergarments/socks
Rain jacket
Road shoes, water shoes, hiking shoes
Hat/bandana
Sunglasses
Chapstick
Shampoo/conditioner/soap
Medications
Shower basket
Razors
Face wash
Other supplies
Bug spray

Sunscreen
Aloe
Camping chairs
Flashlight/batteries
First aid kit/medicine
Swiss Army Knife
Bungee cords/rope
Laundry detergent
Bedding
Radio
Family games/books
Backpack/hydration system
Lantern
Portable table/chairs/tablecloth
Bug netting/tent
Outdoor carpet/tarp
Citronella candles
Small umbrella
GPS
Electronic chargers
Cleaning supplies
Hand sanitizer
Firewood/fire starter
Life jackets/tubes/inflatable kayak and paddle
Volley ball/soccer ball/etc.
Bikes/helmets
Binoculars
Camera
Duct tape
Clothesline/pins
Tool kit
If you need to figure out some destinations for your RV trip, check out our list of eight great RV campgrounds in the U.S.
Image from Claygate on the Wikimedia Commons