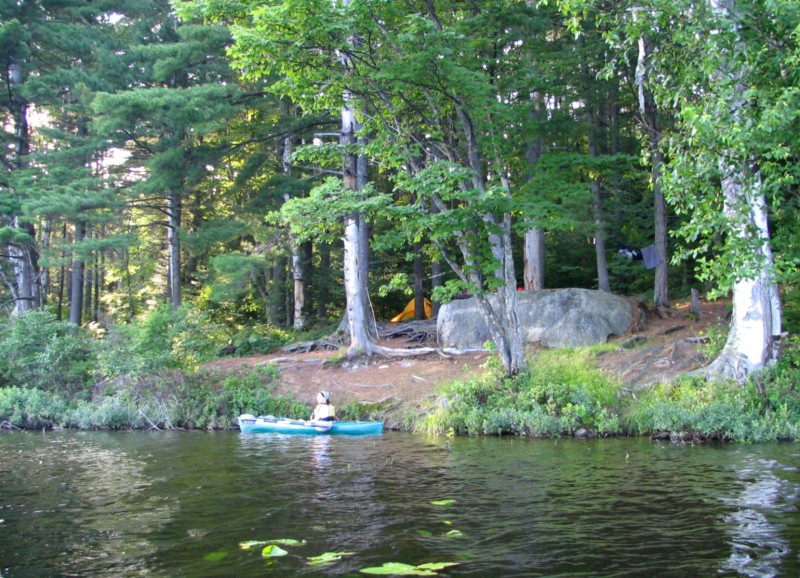 The last place you want to be when realizing you've forgotten a necessary travel item is when you're already out on the water or at the campsite.
Packing for a canoe camping trip can be quite complicated, as the space in the canoe can be limited depending on how many people are in each, and it's imperative that most supplies stay dry. Making sure everything is packed in sealed dry bags will prevent the possibility of a ruined trip.
During the several extended canoe camping trips I have taken in my life, I've been the victim of under-packing, failing to make a checklist beforehand, and not properly securing my dry bags. While in a rush to get out on the water and begin your canoe trip, don't leave without giving your packing list a great amount of thought. It is worth the time and effort of putting in a great deal of planning, and even packing your canoe with all supplies a few days before you leave is a great way to figure out what equipment you may have to leave behind.
Although this list is what I would consider complete, please adjust based on your preferences with special attention to the type of weather you will be dealing with on your trip, what kinds of waters are being traveled as well as the length of your trip. One of the main areas of packing people tend to push aside is safety, as people never assume the worst scenarios will happen to them. It's better to be prepared. In addition to packing all of your medications, a first aid kit, back up batteries for electronics, and a solar charger for your phone, pack flares or some sort of emergency signaling. This ensures you are taking all precautions and will be in good shape if a difficult situation presents itself.
Canoe gear
Canoe

Paddle (spare if necessary)
Life jacket
Rope (used to tie the canoe to shore or tow another canoe or bear bag food)
Camping gear
Tent

Ground and rain tarp
Sleeping bag/pad
Pillow (if needed)
Camp chair (if needed)
Swiss Army Knife
Flashlight
Lighter/matches/fire starter
Dry bags, trash bags, ziploc bags
Extra batteries for all electronics
Cell phone
Solar charger
GPS/compass/maps
Water purifier/tablets
Backpack
First aid kit
Binoculars
Camera
Cooking gear
Cooler/ice packs
Stove
Cookware
Gallons of water (depends how long you're traveling)
Meals
Snacks/granola bars
Clothing and toiletries
Sunscreen

Chapstick

Toilet paper
Toiletry bag with biodegradable shampoo/conditioner/body wash
Medications
Water shoes
Hiking shoes
Bathing suit
Towel
Sunglasses
Waterproof jacket/pants
Undergarments (always bring extra socks)
Thermal shirt (pack enough warm clothes for night temperatures)
Light shirts and shorts (depending on the weather, but something that will dry quickly if your canoe tips or it rains)
Hat
Image from Mwanner on the Wikimedia Commons