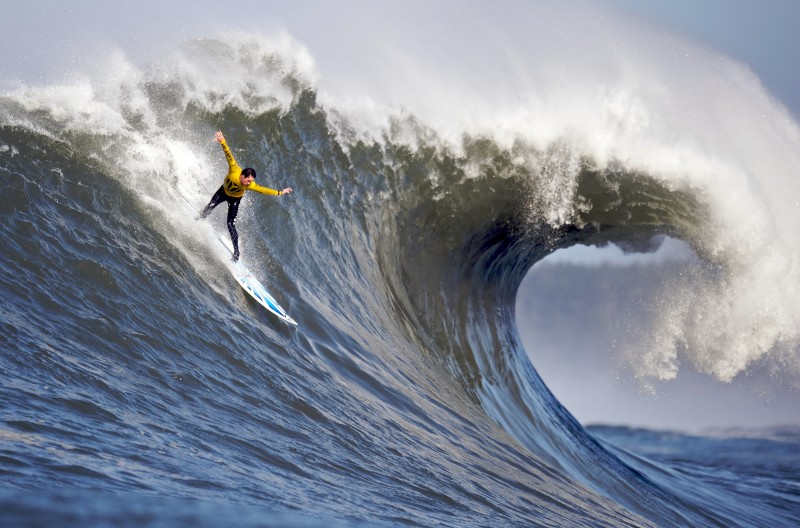 With spring warming into summer, snow sport enthusiasts may be feeling the pain of losing their favorite sport. If you're an avid skier or snowboarder, there is an array of activities during the summer that hold similar fundamentals and can be beneficial for those looking to cross-train for the summer.
For skiers, the first logical sport to try your hand at is water skiing. In this two-ski stance, people will find it to be the easiest changeover. Learning to get out of the water is going to be the biggest challenge, but any athletic person who has experience skiing will have an easier time than a beginner. (link to beginner's water skiing story). Leaning back while in the water with your knees bent into your chest is the most successful starting position before being pulled to the surface of the water by the boat's power.
The ability to anticipate future turns the boat will take is one of the biggest advantages winter skiers have in this sport, as their bodies are accustomed to the proper position it takes to move with each change in direction. The skier's gained strength from winter training along with acquired balance will cut down on the learning period drastically.
For those who prefer snowboarding during the winter, try slalom skiing or wakeboarding. Slalom skiing is done with one water ski and is a great accelerated sport for those already at an expert level in their winter sport. Wakeboarding also involves one board, although it's larger than those used in slalom.
A subgroup of wakeboarding is kneeboarding, which can be an excellent introduction because of the ability for the rider to gain balance easier than if they were standing fully upright on the board. The International Kneeboard Association was founded in the 1980s and proved to be one of the engines for increasing kneeboard sales, allowing for water sport companies to carry them in larger quantities. The association was later absorbed into USA WaterSki, and though the sport is well known, it never became one of the most popular.
People can either use trick boards or slalom boards depending on what they prefer, but some boards come with retractable fins, making them equipped for beginning or advanced kneeboarding.
Stand up paddleboarding has quickly become the most popular water sport in the world. Its ability to transcend different bodies of water easily is the biggest attraction, bringing in people who are beginners and want to try it out on a calm lake, to more extreme athletes who are looking for longer trips in harsher waters. As far as cross fit exercises go for winter athletes, this is one of the most common.
Another option is kayaking, which is an intense upper body workout if done for long enough. This is also a versatile sport and can be made as compact as an hour or so around a lake, or a multi-day kayak camping trip. Check out our guide for how to pack for one of these trips.You can also opt for more of a group sport with canoeing, which can also span several hours to several days depending on how broad of a trip is preferred.
If you're looking for something other than a water sport, mountain biking, running a marathon, hiking, backpacking or camping are all great alternatives for cross training.
Image from Shalom Jacobovitz on the Wikimedia Commons