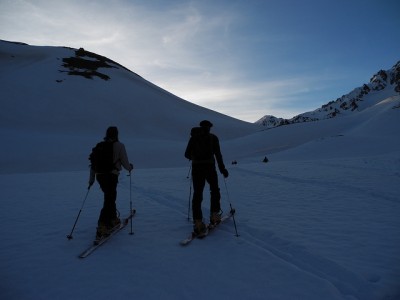 Ready to embrace the slopes this Easter? Well if you're heading up there for the first time, or have forgotten what essentials you needed last time, look no further than this how to guide and make the most of your time in the great snow filled outdoors.
Our first top tip is for you to get into shape, if you're learning to ski for the first time, it can be hard to keep up and require a lot of physical effort–so getting your muscles and joints ready for a ski trip will help you improve faster and avoid simple injuries. Cardio is the key, so pull on your helmet or running shoes and get your heart pumping around six weeks before you head up the mountain. Working on your leg muscles by doing squats (at home or in the gym) will also help keep you on your feet for longer.
So now your body is prepared, time to get your suitcase ready to handle the slopes too! Our packing list will have you prepared for on slope and après ski action as well as enjoying those relaxing evenings after a long day up the piste.
Layer up, don't bulk up. Finding the heaviest, thickest most snow-proof ski jacket on the market is all well and good, but come noon when the sun is reflecting off the snow, things can get a little on the warm side. Try layering up with a base layer to help regulate your temperature, a micro fleece for insulation, then pop on your waterproof ski jacket and pants for ultimate protection. 3-in-1 Jackets are also a great option (and you'll get plenty of use out of it back home!).
A good pair of socks can be a lifesaver, especially if you're renting ski boots and don't want to fall victim of blisters and soreness. The same goes for gloves; thermal gloves with a waterproof outer and decent grip will not only help keep your hands warm, but help you grip your skis and improve your technique.
It's still cold at night; so if you're exploring the resort nightlife, pack an extra fleece or long sleeved jumper to keep you snug and comfortable. Don't forget your snow boots either!
Don't forget the little things. The small essentials are the most important to remember, make sure you've got sunscreen (a high factor is recommended), lip balm, ski goggles, sunglasses, a water bottle/hydration pack and a backpack to pop it all into when you're out and about to avoid any discomfort whilst you're Skiing.
All that's left is the paperwork! Remember, stay safe on the slopes by keeping hydrated and comfortable and most of all–enjoy yourself!
Image courtesy Jerome Bon on flickr