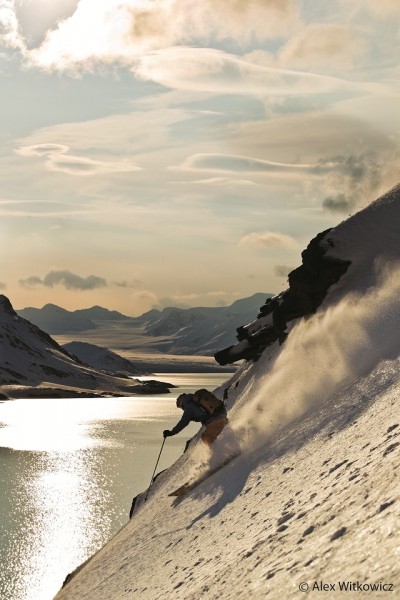 Twig season is upon ski country, the time of year when the mountain crowd often spins its wheels trying to decide what to do. The leaves are down serving up those winter views. The snow guns are out blanketing the snow when temperatures allow.
Skiers and snowboarders will tell you twig season is also weather-dependent season, the guns blasting until Mother Nature brews a tantalizing stretch of Indian summer where the kayaks and bicycles already stored for the season might have to be taken out for one more paddle or spin.
Then again, mountain bikers and hikers tend to think twice about venturing about during this time of year as twig season coincides with hunting season. Mountain bikers might stick to the road or a rail trail while hikers might consider a low elevation undertaking on lands managed by conservation groups that don't allow hunting or venture forth in states with no Sunday hunting.
For some, it is simply the season for waiting.
But there's plenty to do for the outside crowd, even if it means heading indoors.
Go to a ski swap
Ski sales, whether with new or used equipment, often benefit local organizations from ski clubs to ski racing programs to ski patrols. Locals donate their old gear for a good cause while dedicated sleuths can unearth decent bargains with persistence. While you can also unload equipment you're not using, and put a few bucks in your pocket.
For families with children, the ski swap is a no-brainer, a chance to get the goods at a fair price. For those entry-level outdoor types a ski swap is a fine place to save some coin before deciding if you absolutely, positively love what you are about to do.
This weekend Michigan's Grand Traverse Ski Club, Maine's Yarmouth Ski Club and Larson's Ski and Sport swap at Arapahoe Basin outside Denver are all hot spots.
Prepare for Black Friday
The day after Thanksgiving is now something of a scavenger hunt for shoppers. Make like you're planning a hike and map out your strategy and where you want to go and when. When Nov. 23 comes, put it into action. Plus, it gets you away from house guests snoring in the next room. Let them think you're a sport as you encourage them to sleep in.
Check out a ski and snowboard movie
Nothing fuels the internal fire more than watching a skier or rider take a gnarly line down a remote peak you can't pronounce as the soundtrack pounds away. Every year there's the ski movie tour coming to colleges, base lodges and auditoriums across the land with chances at free lift tickets and other swag.
Warren Miller—a guy who made a career out of getting a free lift ticket—is the man who started it all with his cutting-edge action, offbeat writing, solid athletes and down-home narration. Though others have taken his place in his company, this year's offering is Flow State featuring luminaries like Daron Rahlves, Elena Hight and Jonny Moseley in location from Japan to California's Northstar. This weekend the movie's being screened in places like McCow Hall at the Seattle Center, Denver's Paramount Theater and Albany, New York's Palace Theater.
Hit the ski show
Though ski shows have already come and gone in places like Boston, Denver and Chicago, there's still a chance on the West Coast to check out the booths, get discounts and buy equipment at the Los Angeles Ski and Snowboard Expo November 15-18 and the Silicon Valley Ski and Snowboard Festival November 17-18 in Santa Clara, California. Score free lift tickets with admission in the Silicon Valley show while beer and wine tasting plus lots of entertainment highlight LA's Ski Dazzle. So they're not exactly location with twig season climates, but perhaps they can commiserate with those who live in the mountains.
Watch the snow guns
Okay, this is extreme. Drive to your local ski area and watch them blow snow from those state of the art snow guns they just purchased. Stand outside your car, put in the ear buds to muffle the whoosh of manmade winter, dial in your play list and just imagine.
Photo courtesy Alex Witkowicz/Warren Miller