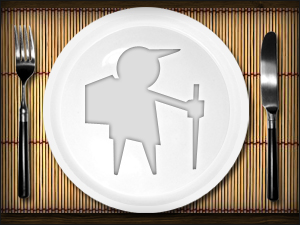 Children like to make these tasty energy bars before they leave home and then take them afield to eat and have more energy while camping, hiking, fishing and hunting.
Ingredients:
2-1/2 cups crisp rice cereal
2 cups old-fashioned oats
1/4 cup toasted wheat germ
1 cup corn syrup
1 cup peanut butter
1/2 cup packed brown sugar
1 teaspoon vanilla extract
Preparation:
In a large bowl, combine the cereal, oats and wheat germ. In a small saucepan, combine the corn syrup, peanut butter and brown sugar. Cook over medium heat until the peanut butter is melted, stirring occasionally. Remove from the heat, and stir in vanilla. Pour over cereal, and mix well. Transfer to a greased 9-inch square pan. Gently press mixture into pan, and let cool completely. Cut into bars.