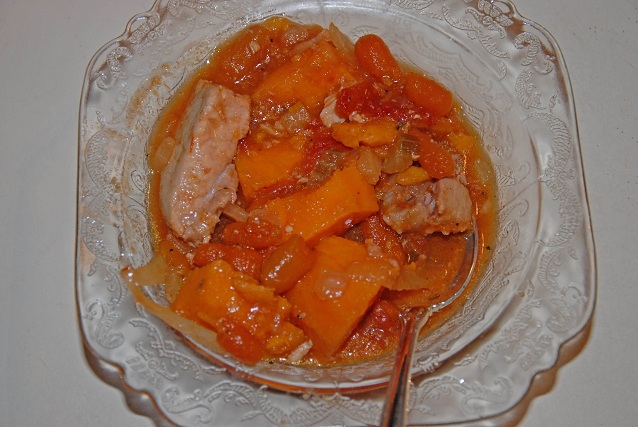 This potato soup recipe is the easiest and most delicious ever and will make a tasty beginning to a holiday meal. This dish is a good way to use bits and pieces left over from preparing wild pork.
Ingredients:
4 cups chicken broth (2-16 ounce cans)
4 – 5 potatoes, washed, peeled and cubed, or 3, 15-ounce cans diced potatoes, including liquid
1 cup cheddar cheese
2 cups instant potato flakes (preferably herb-flavored)
2 cups whipping cream
1 onion, diced or frozen seasonings – onions, bell peppers, celery
1 cup or more smoked chopped wild pork
Salt and pepper to taste
Preparation:
Pour broth in Dutch oven or soup pot, and cook over medium heat. Peel, and chop onion and potatoes. Add to the broth along with the wild pork. Season the soup to taste (about 1/4-teaspoon salt and 1/8-teaspoon pepper). Bring mixture to a boil, and then reduce heat and cover. Simmer for 10 to 15 minutes, or until potatoes are tender. Remove lid, and stir in potato flakes. Add in cheese and cream, and continue cooking, stirring constantly, until just heated through. Taste, and add more salt and pepper if desired. Serve immediately, and top with your favorite toppings like cheese or bacon bits. Or, you can put all ingredients in a crockpot, and cook on HIGH for 2 hours and then on LOW for 4 hours.