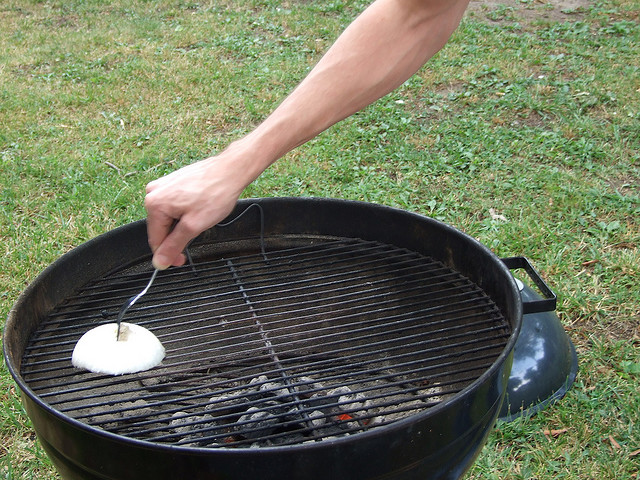 Cleaning a grill when you've left your brush at home can be a serious pain. Don't bother ruining a toothbrush or destroying your fingernails, just use this fan submitted tip instead.
Most campgrounds or campsites have a charcoal grill built in with steel or cast iron grated cooking surface, the problem is you never know how to clean it good enough.
Here is a sure fire tip I have user all over, I always use an onion, sliced in half, get the grill hot and scrub away with the onion and then the grill will in most cases sparkle. The onion cleans the grill, gives the food flavor, and keeps anything from sticking.
Now get out there and enjoy your campsite grilling, just don't forget to bring along an onion.