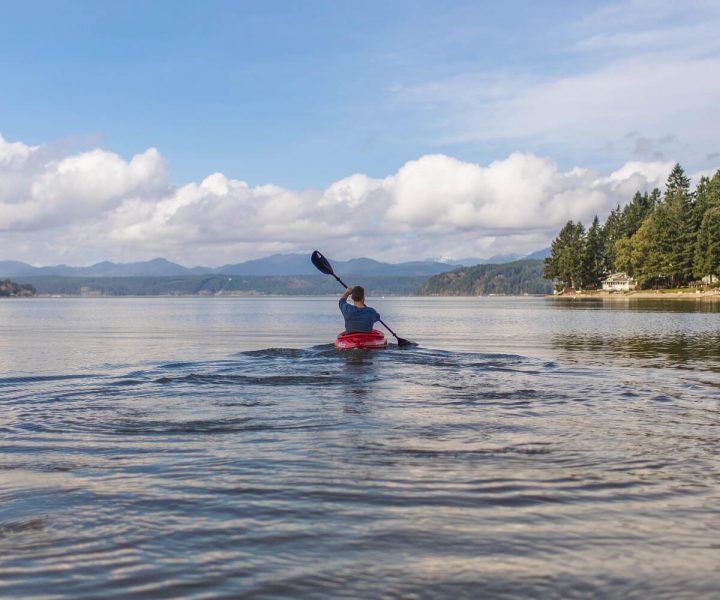 One of the biggest rushes you can have in a body of water is kayaking. This very versatile sport lets you play in waterfalls, river rapids, lakes, and even the ocean. Kayaking is a fantastic way to get close to nature and explore the world through new eyes, while you silently paddle through remote areas most people never get a chance to see.
If you've been bitten by the kayaking bug, we bring you the kayaking for beginners guide. Before buying a kayak, you need to consider what type of kayak you need, as some are more suited to a particular environment than others. Consider the balance between maneuverability and stability, as kayaks rarely offer fantastic performance in both areas.
You also need to think about the seating and storage capacity of your kayak, as well as any accessories you'll need. To buy your kayak, the best place to start is in a store, where you can ask as many questions as you want from the experts, and they will guide you in the right direction.
Types of kayaking

There are various styles when it comes to kayaking, and they are all practiced on different types of water, so the kind of kayaking you want to do will influence where you will end up practicing this incredible sport.
Kayak touring: This more relaxed approach embodies enjoying the ride while you soak up nature and its beauty. This style is commonly practiced in canals, rivers, or lakes, and it's a fantastic way to get started, as you will be more focused on your journey than learning any tricks or conquering a whitewater rapid.
Sea kayaking: The name says it all. Kayaking in the sea will give you the chance to probe around remote coastline sections, while amongst ocean wildlife.
Kayak surfing: Surfing and kayaking are not commonly put together, but this is the type of kayaking to bring out your inner surfer. You can hit some big waves, so this is the style for you if you're seeking a big rush, as you will take on waterfall drops, rapids, and bounce down rivers.
Whitewater kayaking: With this style, you paddle creeks, streams, and rivers where whitewater or rapids are present. Whitewater kayaking can be dangerous, but extremely exciting, and you will need to learn a lot of skills so you can face big rapids and obstacles the water will throw at you.
Equipment
The gear you need is designed to keep you safe, so while getting secondhand is okay, don't skimp when purchasing your equipment.
Kayak: Let's start with the basics. If you are wanting touring or more extended trips, look for a more extended kayak with built-in storage. If whitewater rafting is more your thing, you need a more compact one.
Helmet: This is especially important when you are whitewater kayaking, as there will be lots of rocks in your way, and you need to keep your head safe.
Paddle: The exact size you'll need will depend on your boat's width, paddling style and height, so get some advice from a professional before buying one.
Wetsuit: You're obviously going to get wet, so to avoid hypothermia, a wetsuit needs to be on your list.
Buoyancy aid: You may already know how to swim, but a buoyancy aid is still essential in case of injury. Choose one that fits tightly, but still allows you to move freely.
In conclusion, kayaking can give you many forms of adventure and excitement, as well as loads of opportunities to explore nature. Before buying a kayak and gear, think about the type of kayak you'll need, consider the materials and the structural design of the boat.
Now go out there and enjoy!