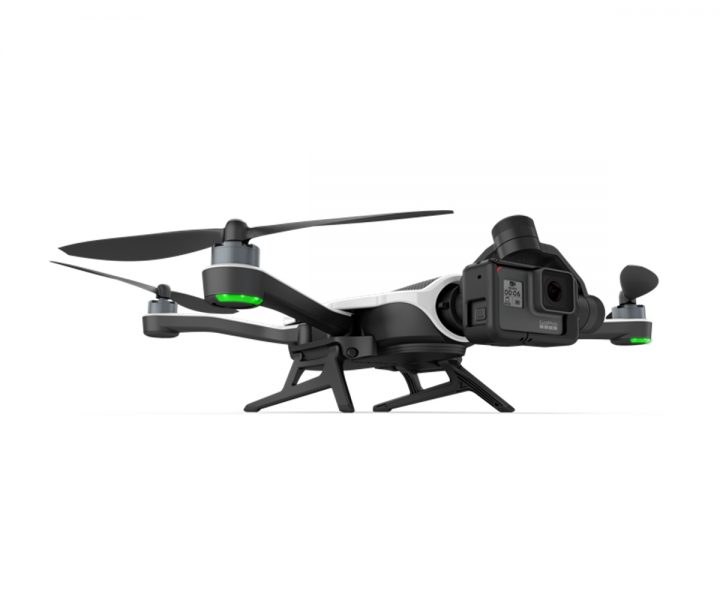 It's not great news for the leading action sports camera brand GoPro as they lay off 250 employees and announce the discontinuation of their Karma drone. GoPro made the decision following the report of their fourth quarter earnings from 2017, which showed the company's lowest quarter earnings since going public in 2014. 
GoPro's estimated earnings for the final quarter of 2017 were $340m, falling much shorter than its previous estimation of $480m. In addition to the staff cuts and the discontinuation of the Karma drone, Nicholas Woodman, the CEO of GoPro, announced that he is reducing is salary to $1 this year.   
Released in October of 2016, the Karma had no shortage of problems from the get-go, appearing to have battery failures mid-flight and many drones having to be recalled. Despite the initial setback, the drone still managed to reach #2 in the market for its price band. However, it is a crowded market and the news of its discontinuation has left it wide open for drone giant, DJI.  
GoPro has admitted that it is no easy feat to make decent margins selling drones and claims that stricter European and US regulations will make the accessible market smaller and tougher to crack. In a statement, CEO Woodman explained "GoPro is committed to turning our business around in 2018. We entered the new year with strong sell-through and are excited with our hardware and software roadmap. We expect that going forward, our roadmap coupled with a lower operating expense model will enable GoPro to return to profitability and growth in the second half of 2018." 
Although the news may seem negative and like a step back for GoPro, they are largely optimistic about the future. The move will allow them to head back to their routes which belongs firmly with action cameras – a market they have dominated for some time now. GoPro has stated that they will continue support for current Karma owners but, like you, we're not sure how long this will last.