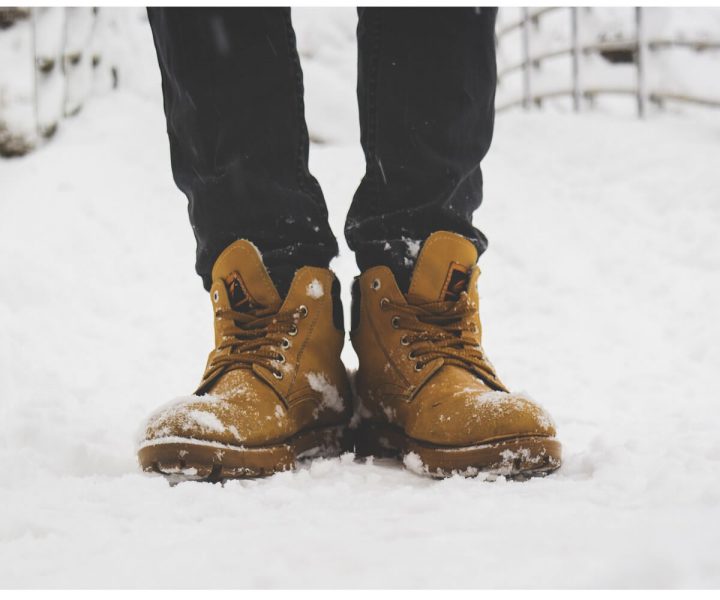 Winter weather can be harsh on our feet and our shoes, as well as being costly. New boots that stand up to ice and snow are usually expensive, and once winter is over, you need to find some space to store them until you have a use for them again.   
Rather than spend loads of money on a pair of boots you'll hardly wear, check out our list of tips and tricks to winterize your shoes. Read on for our favorite boot warmers, insoles, and socks to keep your feet nice and toasty this winter.  
Down boot sock inserts 
Convert your trusty rain boots into insulated snow boots by adding some down boot sock inserts. Look for a pair that has bungee-style drawstrings, so they can be secured around your upper calves or ankles, thereby making them suitable for any boot style you own. Your feet will always be warm whether it's slushy outside or snowy.  
Cable-knit boot socks  
This is a fantastic option if you don't need as much insulation, as the material is usually fleece. Just put a pair of these boot socks over your regular socks, and you're done! Just make sure to buy a pair that's long enough to roll over the boot itself, to keep it in place all day.  
Leather protector 
Choose a leather protector made out of beeswax, as it's the best base to waterproof any leather shoes without staining them. The protector creates a barrier, and the leather is conditioned, so slush or snow won't ruin your shoes.  
Heated insoles  
Look for air-activated heated insoles, which give you around nine hours of warm and cozy feet. The best heated insoles should have a rubber sole, so they don't move around. Luckily, they come in all sizes so that you can find a perfect fit for your sneakers or your boots.  
Thermal socks 
Thermal socks, however obvious it may seem, do make a massive difference. Don't get a pair of regular wool socks, instead, look for heat-holding and heavy-duty socks that will insulate your feet even on the coldest of days.