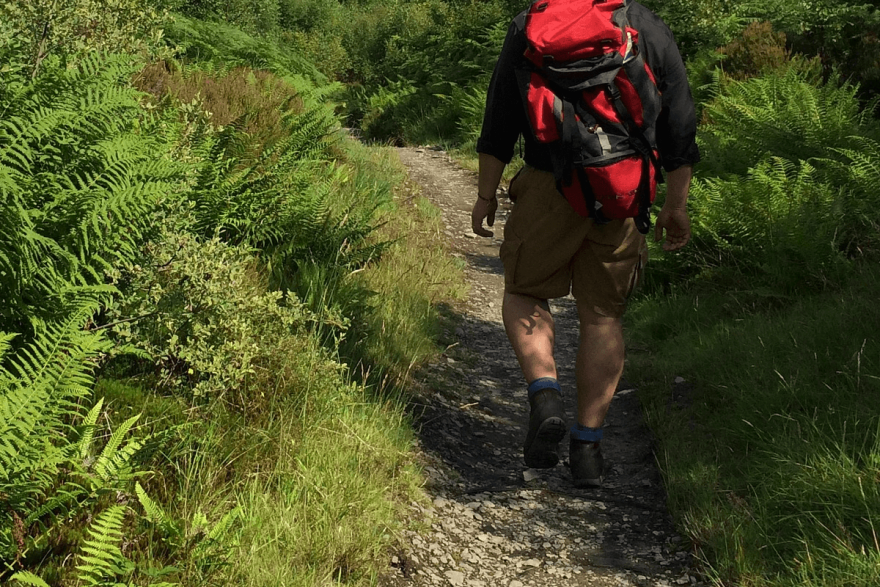 If you're one of those people who believe Europe is just about history and beautiful cities, we're here to set you right. There's a lot more to this continent than just delicious food and incredible sightseeing. It's not as easy to find as many remote mountain ranges as there are in South America or Asia, but you can still find challenging landscapes, thrilling heights and breathtaking scenery in Europe, you just need to know where to look.
There are lots of world class hiking opportunities to be discovered in Europe, which boasts a collection of trails tracing nearly all terrain types, from peaks to fjords. You can uncover just about anything in this small continent, from multi- camping and hiking adventures to hut to hut routes.
Many of Europe's trails are worth your time, but we've put together a list of some of the best hikes which are worthy of your consideration. In our opinion, these are the most dramatic, beautiful and iconic hikes, which are not easy to tackle, but we're sure you'll enjoy the challenge.
West Highland Way – Scotland
Length: 96 miles
Average hiking time: 6 days
The West Highland Way, or Slighe na Gàidhealtachd an Iar in Scottish Gaelic is the most popular hiking route in Scotland, connecting the towns of Milngavie, around 30 minutes from Glasgow Airport and Fort William, where you can find Loch Linnhe, one of the Scotland's longest sea lochs.
This trail will take you through military roads from the 18th century, and through some of the most spectacular scenery Scotland's Highlands have to offer. This includes the barrenly beautiful Rannoch Moor swamps, the rural areas around Loch Lomond and the Aonach Eagach, a rocky ridge with an ascent known as the Devil's Staircase.
The trail ends close to the base of Ben Nevis, which at 4,049 feet is one of the highest mountains in Britain. If you still have some energy left, hiking up Ben Nevis should be a breeze after what you've just gone through – the walk is just over four miles each way, around 8.5 miles total.
Inside scoop: At the end of the hike in Fort William you can hop aboard The Jacobite, a historic steam train also called the Hogwarts Express Train, as it was featured in the Harry Potter films. It's been called the greatest railway journey in the world, and it will transport you to a world of old-fashioned splendor. The 84-mile round trip visits the most western mainland station in Britain passing through Loch Morar, the deepest freshwater loch in Britain, and ends up in Mallaig, a busy ferry terminal and fishing port.
Alta Via 1 (Dolomite High Route) – Italy
Length: 93 miles
Average hiking time: 10 days
The Alta Via 1 trail connects the towns of Dobbiaco and Belluno, a north-south trail that takes you through the incredible Eastern Dolomites of Italy. Expect some serious altitude gain as you reach a high point of 9,029 feet.
This trail has been named a "greatest hits" nature tour as its rugged trails will take you through high-altitude World War I battlefields, along vast meadows, immaculate alpine lakes, rugged 10,000-foot peaks and imposing limestone cliffs. The photogenic rock formations and unique geology make the Dolomites one of the most charismatic mountains in Europe, and the area is a UNESCO World Heritage Site. One of the perks offered by the trail are the rifugios, which are huts providing clean beds and a home cooked meal.
Inside scoop: The best time to hike this trail is from July through September where you won't come across any snow. Avoid hiking in August as much as possible as you will encounter lots of crowds.
Tour du Mont Blanc – France, Italy, and Switzerland
Length: 105 miles
Average hiking time: 11 days
The Tour du Mont Blanc, or TMB, is one of Europe's best hiking trails. Passing through three countries, you circumnavigate the whole Mount Blanc Massif in an anti-clockwise route.
Adventurers have been lured to its magnificent valleys and summit for centuries. The circular trail typically starts and ends in Chamonix, France, and winds through various scenic and quaint alpine villages. Even though the entire trail takes around eleven days to hike, there's no need to bring along your camping equipment – you'll find lots of accommodations along the way, from basic hostels to high-end resorts.
Inside Scoop: There are many variations to the route, depending on what sights you're interested in seeing and your fitness level. For help planning your route, check out http://www.autourdumontblanc.com/
El Camino del Rey – Spain
Length: 472 miles (average)
Average hiking time: 35 days
El Camino del Rey was originally an ancient Roman trading route which turned into a Christian pilgrimage to the shrine of the apostle St. Jame's in the cathedral of Santiago de Compostela. It's now still considered a spiritual path for some people, while it's just an amazing hiking adventure for others. There are loads of starting points, routes and distances to choose from with the most popular and most scenic route being the French Way which starts in Saint-Jean-Pied-de-Port in France.
The journey through the French Way will begin in the incredible Pyrenees and take you through breathtaking cities, stunning landscapes, and quaint medieval towns. Along the way, you'll hike through vineyards in La Rioja, jagged mountains of Léon and o Cebreiro before reaching the mountainous countryside of Galicia, and finally arriving in the charming Santiago de Compostela. There are abundant villages, restaurants, and accommodations en route so you can get by with just the essentials.
Inside Scoop: If you're short on time, begin your journey at the seaport town of A Coruña and follow the English Way, named after pilgrims which arrived from England by ship. This trail is just 45 miles south of the cathedral.
GR20 – Corsica
Length: 112 miles
Average hiking time: 15 days
The GR20, although considered one of Europe's most scenic and beautiful trails, is also consistently described as one of Europe's toughest grande randonnées, or hiking trails, so you'll need a good fitness level to attempt this trail.
You will traverse through the steep mountains of Corsica, a Mediterranean island which is a region of France. It features numerous ascents and descents, rocky paths and steep inclines, including a section that is so steep there have been permanent chains bolted into the rock to assist hikers in negotiating the terrain.
It's certainly worth your time and effort to take on this hike for the breathtaking views. Along the way, you'll be met with turquoise glacial lakes when you bring yourself to look down, as well as catch glimpses of the incredible coastline through steep spires. To alleviate things a bit, the trail has been divided into fifteen day-hike segments, that start, and end in a large hut managed by the Region Natural Park of Corsica. If you undertake this arduous hike, you'll be rewarded with the knowledge that you've conquered one of the best and toughest hikes in Europe.
Inside Scoop: The trail is very well marked with painted white and red rectangles on tree trunks and rocks, as well as rock piles, but since there are various feeder paths and offshoots, we recommend packing a trail map.