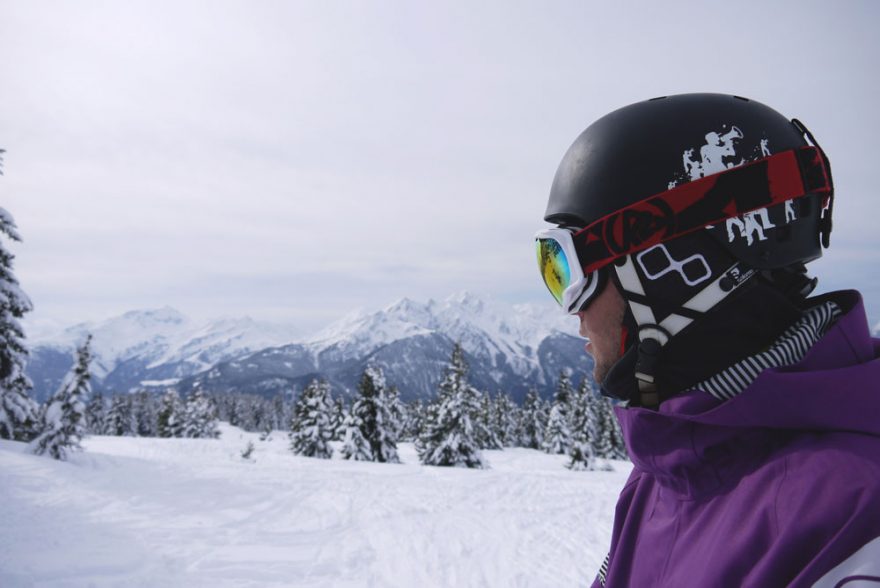 You don't usually hear the words skiing and cheap in the same sentence. Most people think that skiing is a lavish activity that requires a lot of money. However, when you have a good look around, there are certainly ways of not burning a hole in your pocket.
Getting a bit savvy when it comes to booking your holiday is a part of that, so always keep an eye out for good deals. Just don't get conned by the 'cheap' airlines that charge extra for inescapable add-ons such as luggage. Another tip? Avoid going during school breaks, as airlines and holiday resorts often put their prices up during these times.
Although there are plenty of ways of lowering the cost, cheaper ski resorts are available. To save you the trouble of searching, we've put together a list of five budget ski holidays that you should consider this winter.
Bear Mountain, California, USA
Bear Mountain, located in California, is a popular ski resort that offers 749 acres' worth of skiable area. The resort is spread out over four separate mountain peaks and has suitable terrain for skiers of all levels. If you're into doing a bit of stargazing, during holidays and weekends, Bear Mountain grants its guests permission for night time skiing.
Shred the powder or ski on-piste at this affordable skiing resort. If Bear Mountain has tickled your fancy, it usually opens its doors to the public around the middle of November. The resort doesn't provide any accommodation, so this is something you'll have to book separately. However, there are plenty of other places that you can stay in the area, so don't let that put you off.
Vogel, Slovenia
For brilliant skiing, eye catching scenery and a budget price, Vogel in Slovenia is the resort to beat. This retreat is well known for its stunning views of mountain peaks and glaciers that can also be seen reflected in Slovenia's largest natural lake. Take on Vogel's highest peak at 1,800m. With steep slopes and tree-lined channels, intermediate skiers will find this resort the most thrilling.
Vogel can provide its guests with affordable accommodation such as chalets, inns and hotel rooms that are all situated right on the mountain. Each shelter also boasts some awesome views that you won't be able to get enough of. Take a break from busy city life in this quaint little resort.
Cauterets, France
Although Cauterets is not the most recognized ski resort, what it is known for are its long seasons and great snow records. At this resort, prices are a fraction of what you'd pay in the Alps, but you get an equally, if not better, skiing experience. Skiing takes place in a high up, treeless, open bowl. Although this resort is best suited for intermediates, all of you advanced skiers can still have an enjoyable time.
Sestriere, Italy
Sestriere in Italy boasts a lot of endearing qualities that make it into the well-known and popular skiing resort that it is. With north facing slopes and high-altitude, this resort is never short of snow. The challenging runs were even once part of the Torino Winter Olympics.
We highly recommend this skiing resort to intermediate and advanced skiers who are looking to improve their skills and technique. Restaurants and bars aren't hard to come by in this inexpensive little retreat, so it's easy to find a way to stay entertained from morning till night.
Mayrhofen, Austria
Literally blown away up on A-Horn this afternoon, wicked wind, still can't beat these views though ❤️ #SnowMuchLove pic.twitter.com/HLbXOO7fOi

— Mayrhofen (@Mayrhofen_ski) February 8, 2016
For all you free riders, Mayrhofen in Austria could be the skiing resort for you. There's always loads of untouched powder in Vans Penken Park where it's easy to gain power when shredding. This resort doesn't have a constant budget price, but if you keep an eye on their website, they often put up some excellent deals that you'd be a fool to miss.
Mayrhofen isn't just impressive for freeride skiers. Although you have to travel to some of the areas, altogether, the entire resort covers 620 km of pistes; you'll never be stuck for something to do. If you're a keen skier, you may already have this skiing holiday on your list of to-dos.